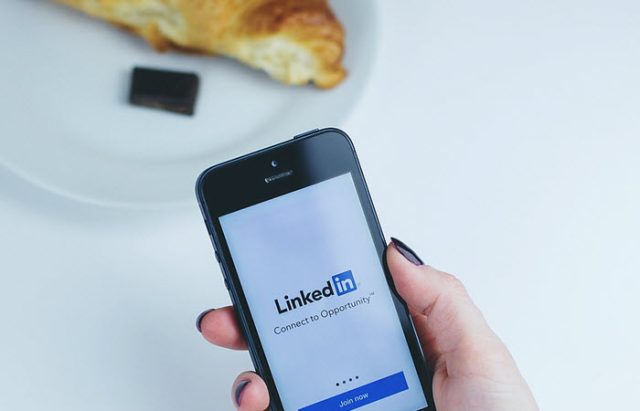 LinkedIn is the largest professional online networking platform. It is only advisable to use it properly. If someone only uses it as an online resume, they miss out on a lot of opportunities.
LinkedIn not only helps recruiting people faster, it also helps professionals expand their networks faster. Some common mistakes can prevent LinkedIn users from taking advantage of LinkedIn. Avoid these mistakes to take advantage of the many benefits.
Create a LinkedIn profile and make it disappear
One of the biggest mistakes for those looking to expand their network is using LinkedIn. Many users log in to LinkedIn to get an online resume and then become inactive. Some users only visit their profile once a month or very occasionally.
If you are barely active, you will likely lose many opportunities to connect with industry leaders, recruitment agencies, and human resource managers.
If you are active on LinkedIn and optimize the profile, you can gain more recommendations, build a stronger network and get more opportunities.
Have a boring profile
Creating a profile is not enough. When optimizing your LinkedIn profile, take the opportunity to reveal your personal brand: skills, special features, etc. If you use the standard heading provided by LinkedIn and only list your latest positions, titles and company information, the likelihood that your profile will decrease Search results appear on LinkedIn. Optimizing your LinkedIn profile includes other basics, e.g. For example, adding relevant keywords and creating a comprehensive headline.
Also note that when creating a LinkedIn profile, it should be visible. It is obvious that some details can remain hidden from the public, but it is not advisable to hide everything. This primarily contradicts the purpose of creating a profile. It's an amazing idea to motivate every LinkedIn and other user to be on your network before visiting your profile to expand your network.
You want to help recruiters understand that you are the right candidate for them. For this reason, the sections Heading, Current Experience and Details, Summary, Past Experience and Educational Qualifications should be visible to the public. Otherwise, HR managers will likely switch to other LinkedIn candidates with optimized profiles.
Share posts / photos that are not career-related
According to the first interpretation, LinkedIn is a social networking site. But it's very different from Twitter, Facebook and Instagram. The main focus of these social networking sites is to connect with friends and socialize. The main goal in LinkedIn is the same: to connect with social users – only the environment becomes more professional.
Therefore, LinkedIn is not the website where you can share pictures of your feed or pets. It is a network of business people who exist to keep up with industry trends and updates. Use LinkedIn to learn more about professional skills and expand your network.
Do not use your LinkedIn news feeds like other social networks (Facebook or Twitter). LinkedIn aims to attract more professional audiences to your company. Your primary goal is to grow professionally. As a result, business audiences do not prefer to display images, videos, and posts that are not relevant to them.
Don't follow LinkedIn etiquette
While the goal is to get the most out of LinkedIn, it never means that you should send invitations to everyone. This may mark your account as spam. Instead, just try to connect to LinkedIn users who are mutually beneficial. A good rule of thumb is to send a connection request to the people you already know or who are more likely to accept them.
LinkedIn users should make some of the first connections to family members, family friends, past and current employees, managers, classmates, and colleagues before sending to potential customers and clients.
If you send invitations to everyone on LinkedIn and don't consider each other's benefits, you can't add value to your social or business network.
Another common LinkedIn etiquette is not to complain about your boss or a manager at your place of work. LinkedIn is not the place to post comments about your work.
So this is the simple but common mistake many LinkedIn users make. You may want to forego this to get the most out of the LinkedIn platform. If LinkedIn is used correctly, a user can open up a world of new opportunities.
Do you like this article? Subscribe to our feed!